West Coast Express (WCE) Expansion Association
The West Coast Express (WCE) Expansion Association is a non-profit non-partisan organization. We are a group of volunteers advocating for the expansion of the WCE service, which is long overdue… learn more
About WCE Expansion Association
The West Coast Express (WCE) Expansion Association is a non-profit non-partisan organization registered under the BC Societies Act.
WCE Expansion Association was founded by Harvey Su (www.harveysu.com), a Coquitlam resident, in May 2022. We are a group of volunteers advocating for the expansion of the WCE service, which is long overdue…
Harvey Su speaking at the Mayors' Council on Regional Transportation meeting today, advocating for the West Coast Express service expansion!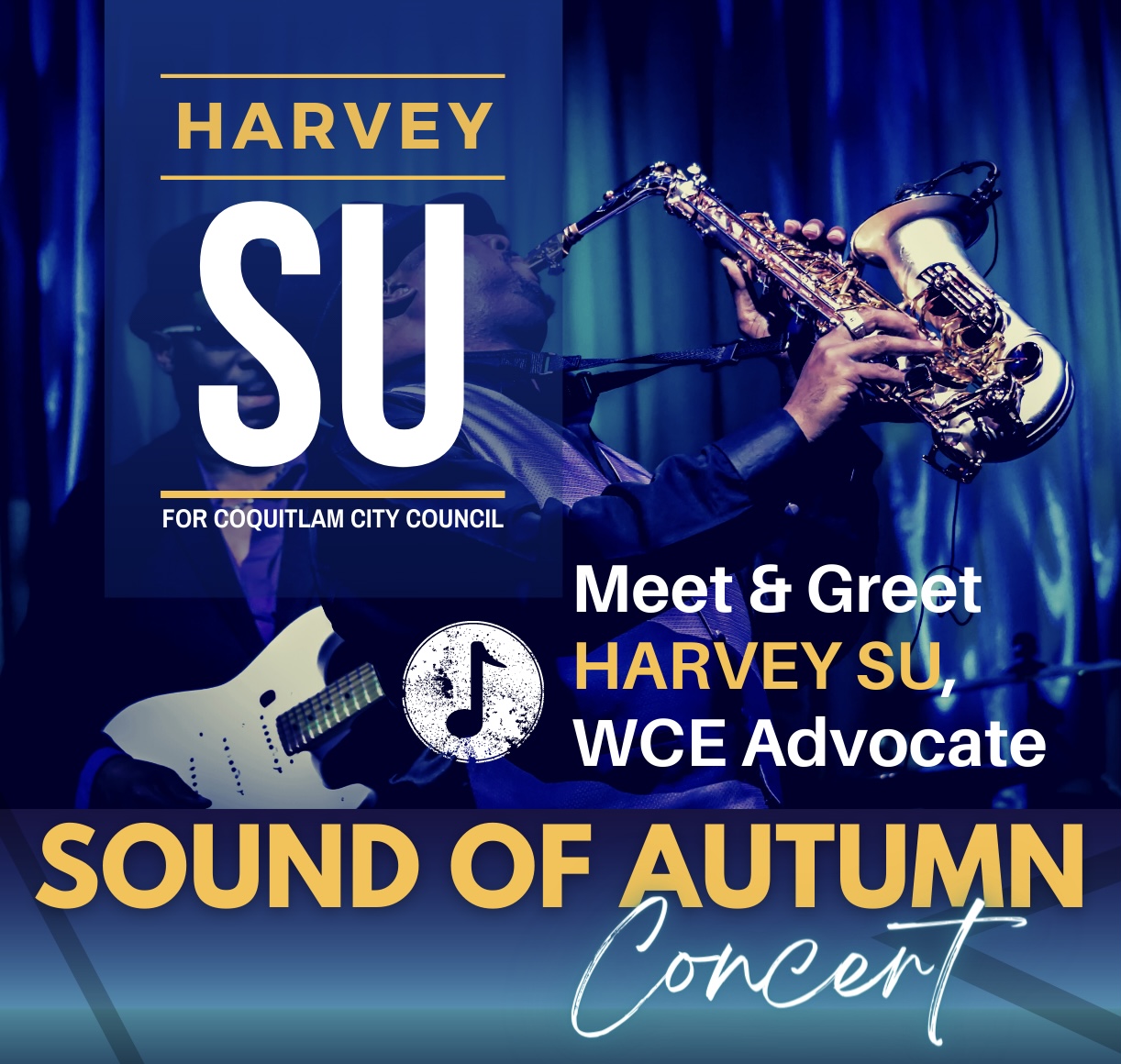 September 28th
Join us at the Cornerstone Seventh-day Adventist Church on September 28th for the Sound of Autumn Concert! Enjoy saxophone, accordion, and singing proformances, fasion show, ballet proformance and more!
The West Coast Express (WCE) commuter train started operation on Nov 1, 1995. Since that date, not much has changed. The WCE Expansion Association would like to invite you to take a few minutes to complete this survey to help us push forward the WCE expansion.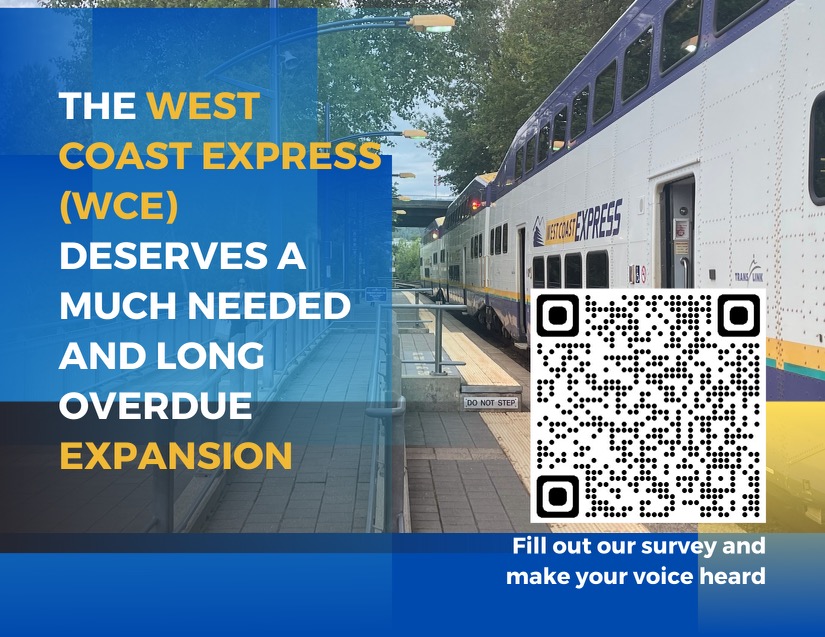 H

ave you taken the West Coast Express?
Do you know that the WCE service has not changed much since its inaugural run in 1995?
Although Coquitlam already has the Evergreen Line SkyTrain, the route to downtown Vancouver still requires at least one transfer, resulting in more than an hour's worth of travel time. On the other hand, the West Coast Express, with only a few stops along the route, takes only around 28 minutes of travel to downtown Vancouver, saving commuters over an hour's worth of travel time back and forth.
The WCE started its operation on November 1, 1995. Since that date, not much has changed. While the population of Tri-Cities has grown from 170,000 in 1996 to 243,658 in 2021with a projected population of 400,000 in 2050 and the combined population of Metro Vancouver and the Fraser Valley is now nearly three million people, the WCE continues to be a unidirectional commuter service running Monday to Friday in rush hour only, with five westbound trains to Vancouver in the morning and five eastbound trains to Mission in the evening.
The rapidly expanding population of the communities served by the WCE deserves much more: a long overdue expansion.
Extending the unidirectional service of the WCE in the morning and evening train service by one hour each, and adding WCE service during weekend and public holidays.
Adding bidirectional service between Port Coquitlam and Waterfront Vancouver with one more station in Burnaby and one more station at Hastings Park in Vancouver.
Adding bidirectional service between Port Coquitlam and Mission City with one more station at Albion in Maple Ridge.
Adding one more rail track to allow all day bidirectional WCE service.
Benefits of the West Coast Express WCE Service Expansion:
Provide better connection between Vancouver, Tri-cities, and the Fraser Valley
Attract more people to use public transportation and reduce carbon emission
Reduce the number of cars on the road and alleviate traffic congestion
Promote development of the entire Metro Vancouver
Offer more travel choices and less travel time
Attract more tourists to Tri-cities and boost local economy
Enable residents along the route to access entertainment and more services more often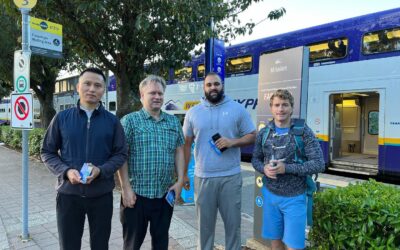 I was in Mission this week with Benjamin Perry advocating for the WCE expansion! The WCE service is so essential for Mission residents to get connected with the rest of Metro Vancouver, but the last train leaves Mission at 7:25am, Monday to Friday only!