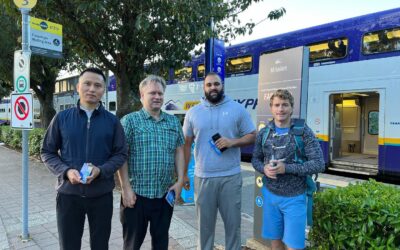 I was in Mission this week with Benjamin Perry advocating for the WCE expansion! The WCE service is so essential for Mission residents to get connected with the rest of Metro Vancouver, but the last train leaves Mission at 7:25am, Monday to Friday only!
CBC News: Push for expanded West Coast Express rail services gets support from mayors, politicians
Global News: Advocacy group wants expansion of West Coast Express services
Sound of Autumn Concert
Meet and greet event with Harvey Su, WCE Advocate. Join us at the Cornerstone Seventh-day Adventist Church for the Sound of Autumn Concert! Enjoy saxophone, accordion, and singing proformances, fasion show, ballet proformance and more!